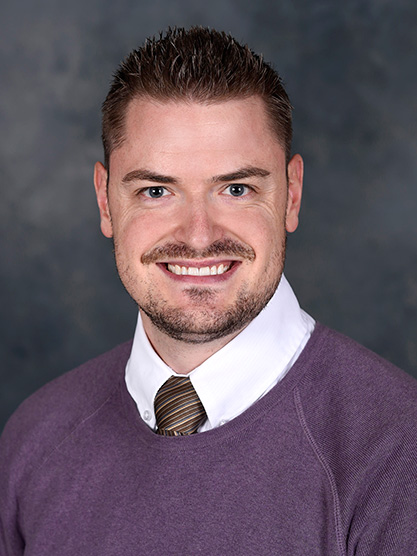 OCSE B329; laboratory B302
Education
2014 Postdoctoral Fellow, Institute of Physiology and Institute of Veterinary Physiology, University of Zurich, Zurich, Switzerland
2013 Ph.D. Integrative Molecular Medicine, Zurich Center for Integrative Human Physiology (ZIHP), University of Zurich, Zurich, Switzerland
2008 M.S. Exercise Science and Nutrition, Department of Health and Exercise Science, College of Health and Human Sciences, Colorado State Univeristy, Ft. Collins, CO
2004 B.S. Health and Exercise Science: Sports Medicine concentration, Department of Health and Exercise Science, College of Health and Human Sciences, Colorado State University, Ft. Collins, CO
Professional Experience
2015-2016 Adjunct Professor, Physical Therapy, Western Carolina University
2014-2016 Assistant Professor, Health and Physical Education, Western Carolina University
2013-2014 Lecturer, Institute of Physiology, University of Zurich, Zurich, Switzerland
Research Interests
Research Interests My current research examines the biological relationship between skeletal muscle and whole-body health. I utilize physiological (i.e. near infrared spectroscopy, etc.), biochemical (i.e. high-resolution respirometry, etc.), and molecular (i.e. immunoblotting, 'omics', etc.) techniques to decipher the mechanisms governing cellular energetics, mitochondrial function, and skeletal muscle genetic expression in the context of human health through the lifespan. I am particularly interested in examining how exercise and/or nutrition facilitate metabolic and morphological adaptations at the molecular and cellular levels. In addition to these basic, mechanistic studies, I also conduct applied research that focuses on the functional impact our mechanistic findings have on whole-body health and disease. Lastly, I am also interested in delineating the role of hypoxia on skeletal muscle adaptation and function. My research can be accurately described as translational, taking basic benchtop research directly to the application at 'bedside'.
Selected Publications
Lundby C & Jacobs RA. (2016). Adaptations of skeletal muscle mitochondria to exercise training. Experimental Physiology 101, 17-22. J
acobs RA, Lundby AM, Fenk S, Gehrig S, Siebenmann C, Flück D, Kirk N, Hilty MP & Lundby C. (2015). Twenty-eight days of exposure to 3454 m increases mitochondrial volume density in human skeletal muscle. Journal of Physiology-London 594 (5): 1151-66.
Jacobs RA, Flück D, Bonne TC, Buergi S, Christensen PM, Toigo M & Lundby C. (2013). Improvements in exercise performance with high-intensity interval training coincide with an increase in skeletal muscle mitochondrial content and function. Journal of Applied Physiology 115, 785-793.
Jacobs RA, Diaz V, Soldini L, Haider T, Thomassen M, Nordsborg NB, Gassmann M & Lundby C. (2013). Fast-Twitch Glycolytic Skeletal Muscle Is Predisposed to Age-Induced Impairments in Mitochondrial Function. Journals of Gerontology Series a-Biological Sciences and Medical Sciences 68, 1010-1022.
Jacobs RA, Siebenmann C, Hug M, Toigo M, Meinild A-K & Lundby C. (2012). Twenty-eight days at 3454-m altitude diminishes respiratory capacity but enhances efficiency in human skeletal muscle mitochondria. FASEB Journal 26, 5192-5200.
Courses Taught
BIOL 3300 Exercise Physiology
BIOL 4000/5000 Current Topics in Biology: Skeletal Muscle Physiology
BIOL 4310 Human Physiology